I had a li'l extra time this morning for a good well-cooked breakfast. But instead I decided to cook it myself. Heh.
I went with a familiar recipe and changed it up a bit. The original came from "The Joy Of Cooking," and consisted of:

1. Fry up some bacon.
2. Spray the inside of a muffin tin with Pam.
3. Sprinkle some Chile Powder on the bottom of the tin.
4. Wrap a strip of fried bacon around the inside of the tin.
5. Crack an egg into the tin.
6. Sprinkle Paprika and Black Pepper on top of the egg.
7. Bake for 20 minutes at 350.
8. Chow down.
I started off by putting on a Tony Bennett album. This is important!


Well, I changed the recipe by making scrambled eggs, adding 1 cup of milk to 12 eggs in the bowl and beating it until it was well mixed. But I'm getting ahead of myself. First, I gathered some Basil, Thyme, Rosemary and Parsley from my front porch planters.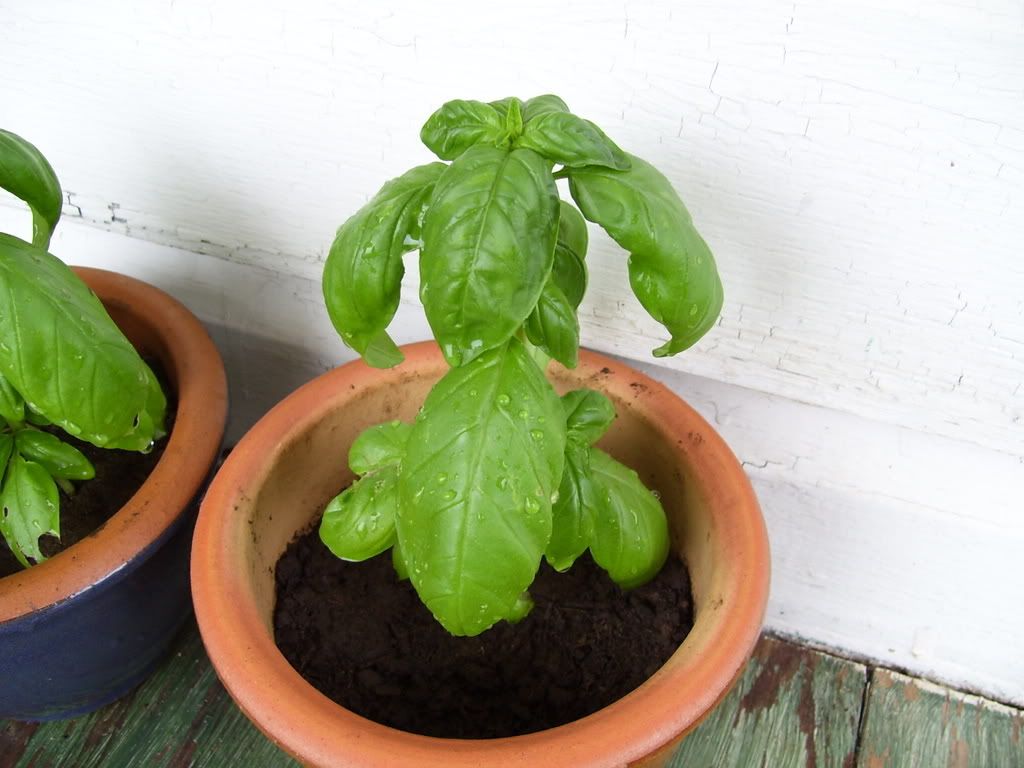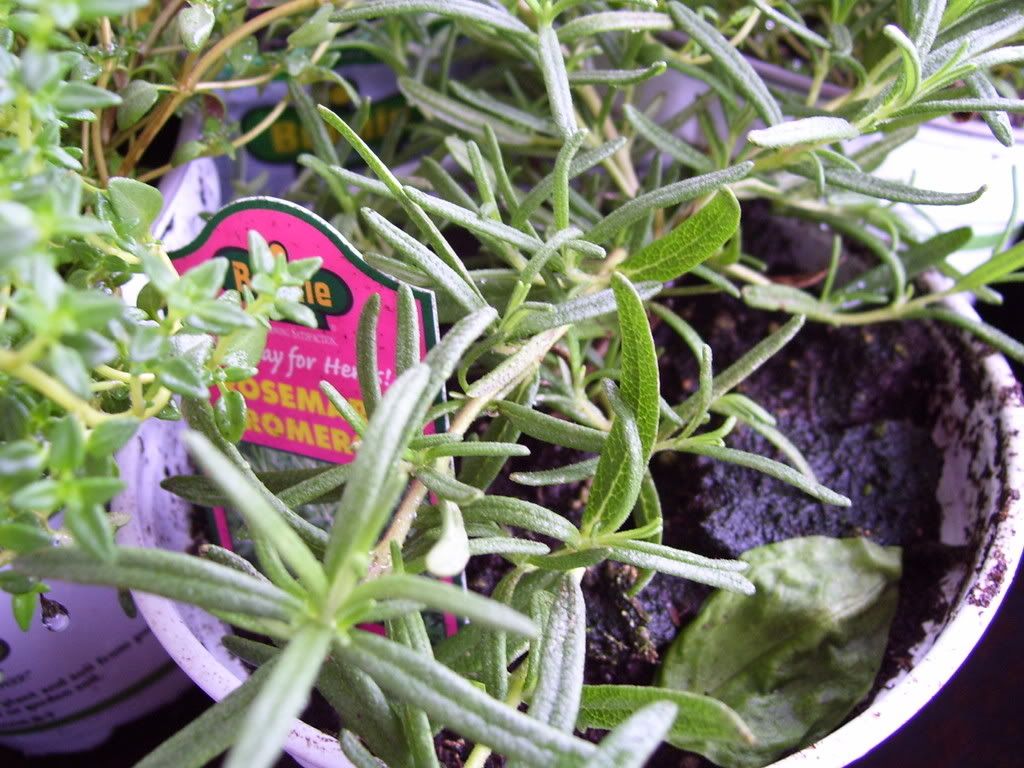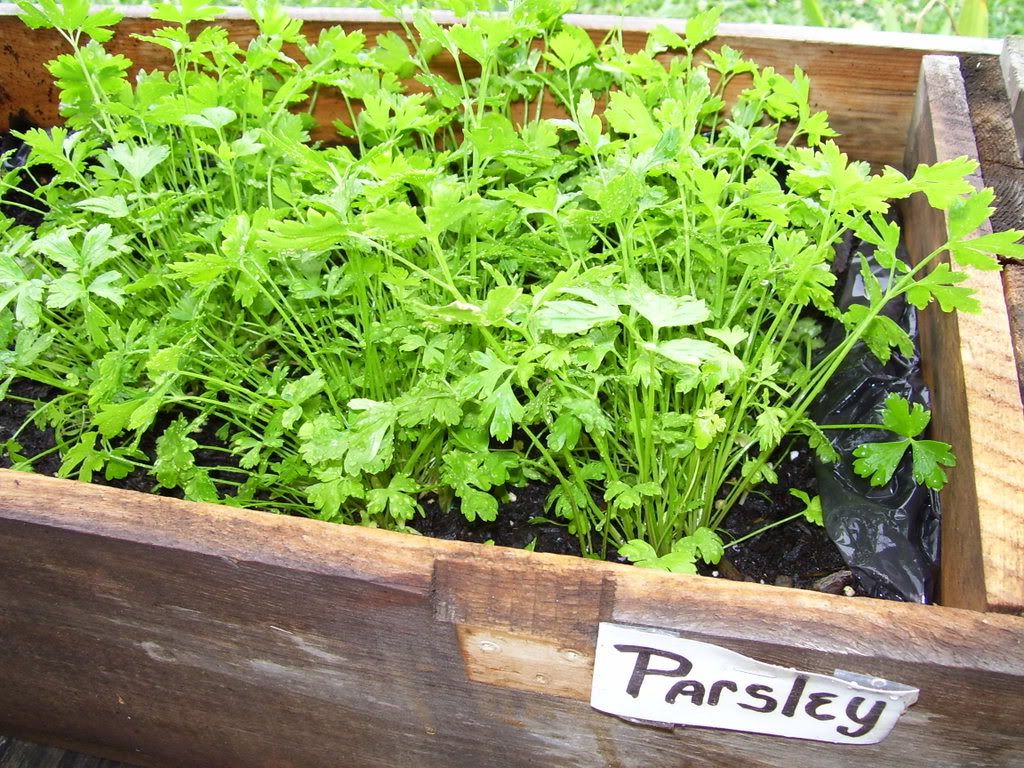 I got the Green Onions and Bell Pepper from the fridge, brought the spices inside and chopped up everything but the Parsley. I also got out the Peppered Bacon and the Colby/Jack Cheese. From left to right you see Rosemary/Thyme, Bell Pepper, Green Onion, Basil.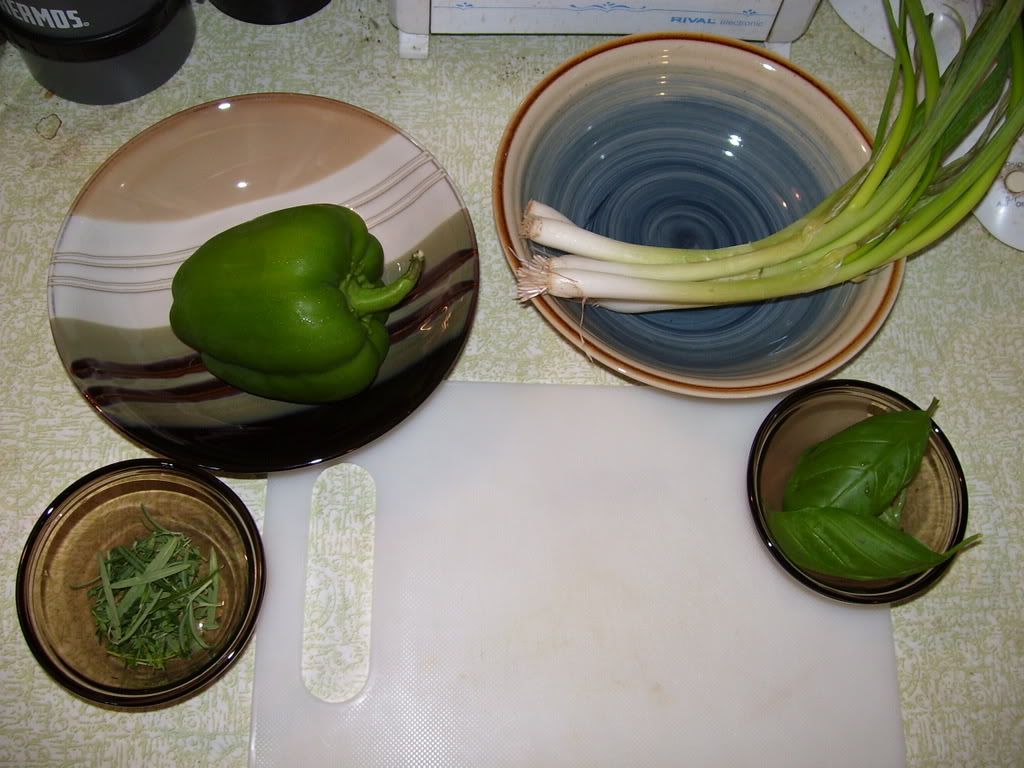 Chopped Bell Pepper, scrambled eggs, chopped Rosemary/Thyme, chopped Green Onion, Peppered Bacon, chopped Basil, shredded Colby/Jack.
The Peppered Bacon was fried up, but was pretty greasy, so I drained it and allowed it to get somewhat sopped up by the paper towels on a plate.
I sprinkled some Chile powder in the tin, then dropped in the Basil, Thyme and Rosemary.
Then I wrapped the Bacon around the inside of the tin and filled the tin with the chopped Bell Peppers and Green Onions.
Then came the Scrambled Eggs.
Finally, I sprinkled the grated Colby/Jack on top and put it in the oven at 375 for 20 minutes. I change the baking temperature because my oven cooks it a li'l differently somehow...
Then, since Tony was done singing, I switched to The Oscar Peterson Trio and waited for the breakfast to bake.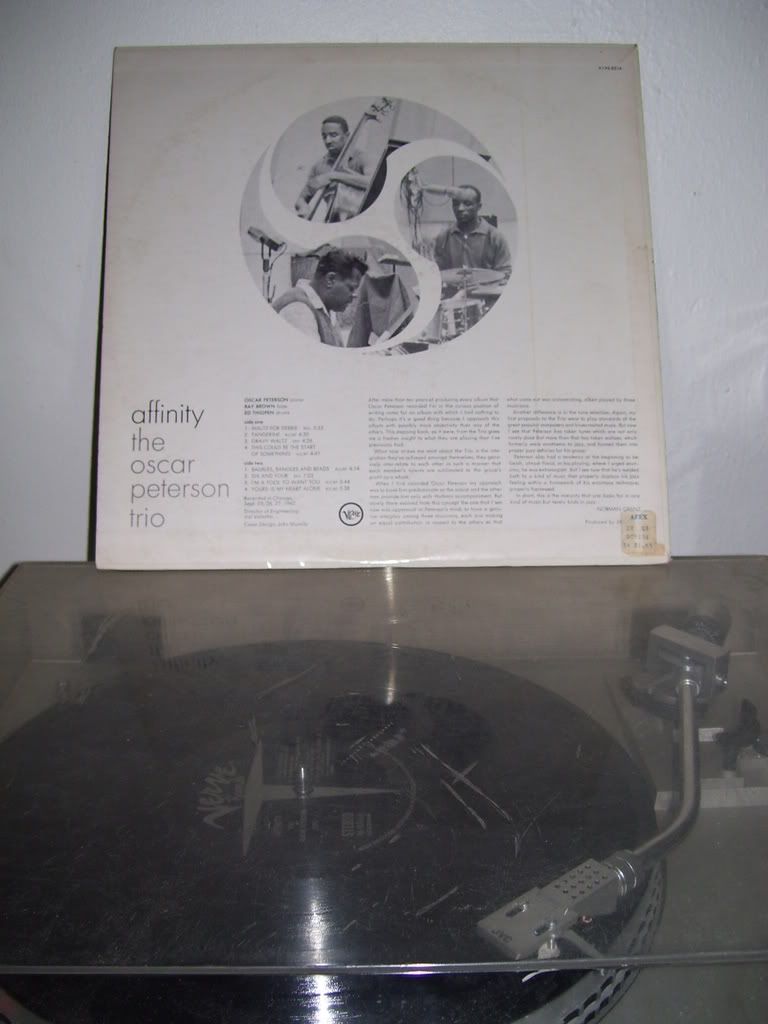 It's ready!!!!! You can tell because the eggs and cheese are rising up over the tin like a muffin.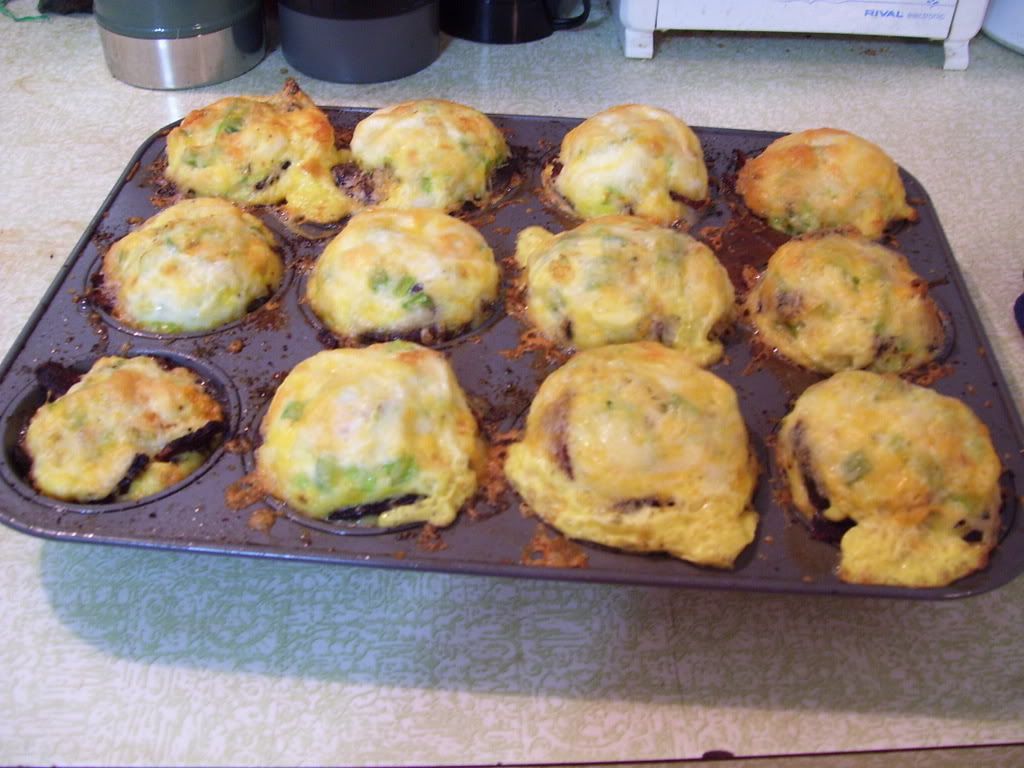 Now, we add the whole-grain toast, orange juice and Sumatran Sunset coffee by Boca Java, and we're ready to dig in. Mmmmmmmmm... Scrumptious.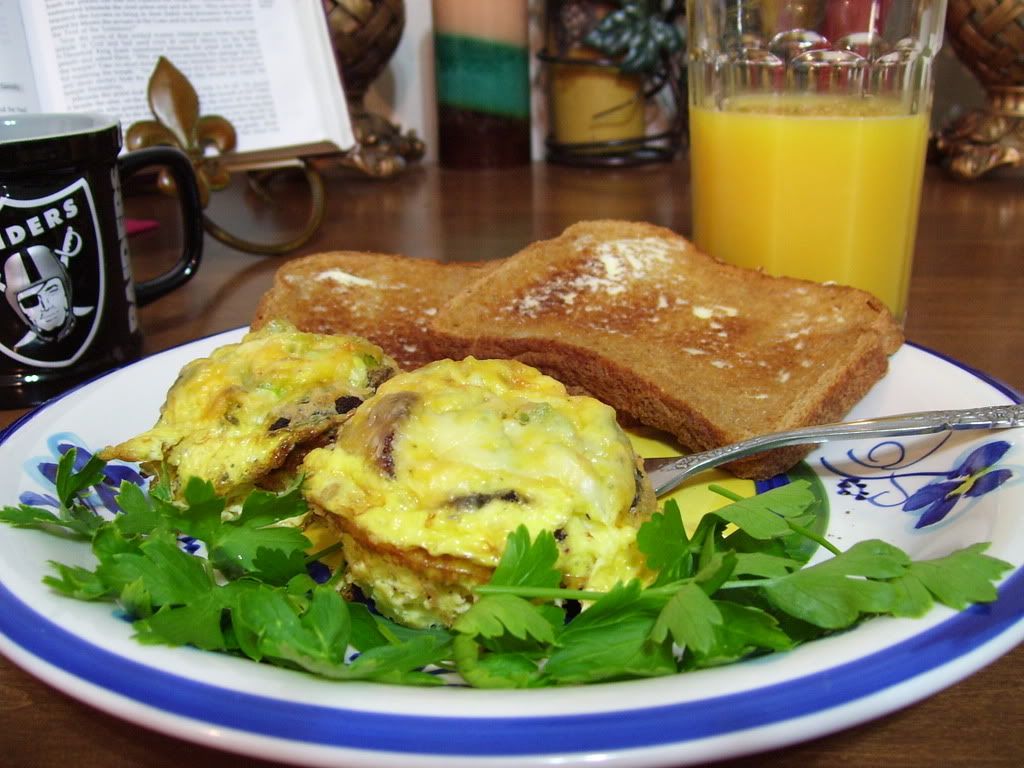 Buddy wanted some, but he had to settle for cuddling up into the good-smelling cooking spot.